---
'Muses'
  hot couture💋 Katrina

@ hot couture Atelier, Lecce  - Rel. Febr 2020
---
"..she knew that for her greatest sin now and in the future was to delude herself. It had been a long lesson but she had learned it.
Either you think - or else others have to think for you and take power from you, pervert and discipline your natural tastes, civilize and sterilize you."
Tender is the night; 1934 - F. Scott Fitzgerald
---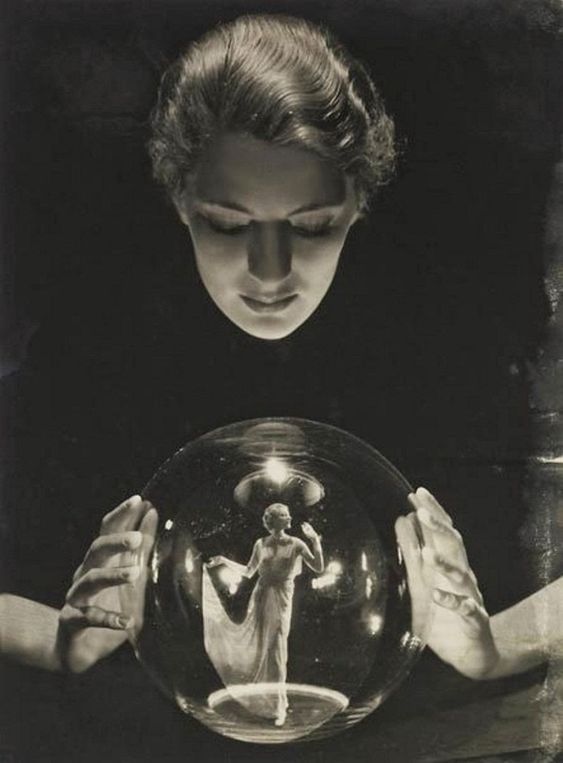 Lee Miller, "Crystal Ball";  ph George Hoyningen-Huene - 1932
---
At the time Parisian lingerie was considered highly desirable and the corset had come back into fashion in the 1930s after a period of unpopularity during the previous decade.
Daniel Delis Hil   "As Seen in Vogue: A Century of American Fashion in Advertising" - 2004

---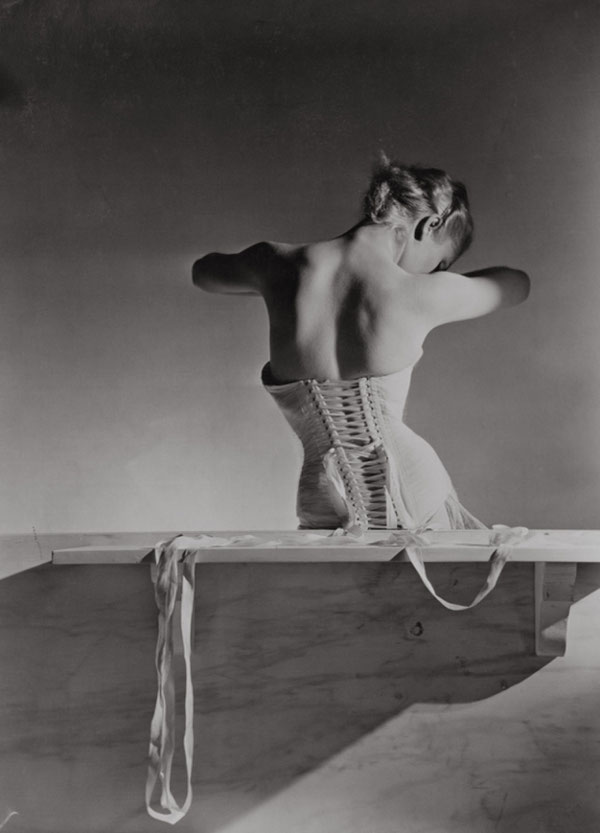 Horst, Corset by Detolle for Mainbocher - 1939
---
"In a season of closely molded figures it is not surprising that the bias line is to be seen in underwear. Nightdresses are cut on the cross [...] backless, with shoulder straps of lace, or with cut-up backs. Trimmings take the form of [...] lace inserts or edging, and embroidery to match the material or the lace"

The Times - 2nd November 1932

---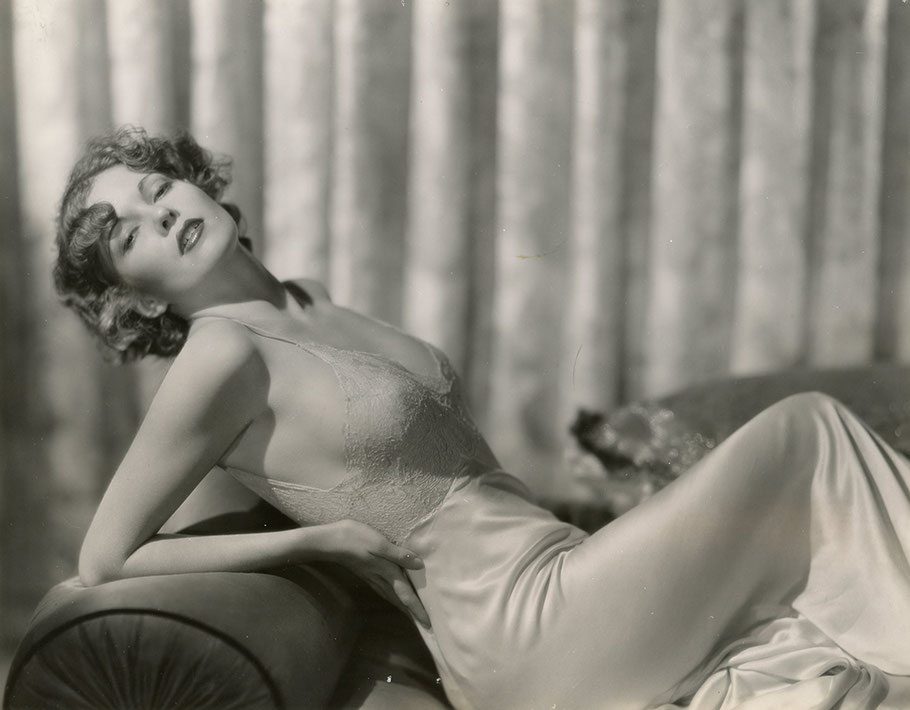 Marguerite Churchill - "Girl without a room" - 1933
---
"For the first time the natural waist and body was revealed. This was not the corseted torso of the nineteenth century, nor the flattened garçon style of the 1920s. Vionnet did not use integral corsetry or padding; she relied upon the natural form and movement of the body for shape. The prevailing 1930s fashion for bias-cut dresses so emulated lingerie's palette and styling as to make under and outwear all but indistinguishable from one another."

Eleri Lynn "Underwear (Fashion in detail)" 2010 - V&A Publishing
---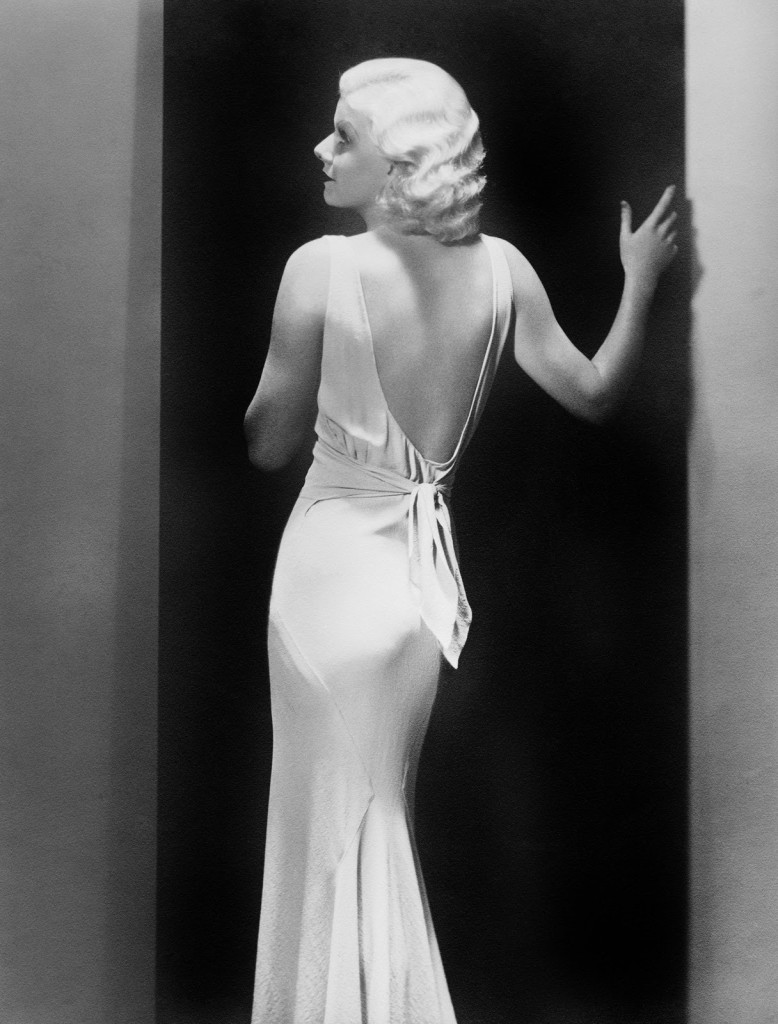 "The dress that Edith made for Jean Harlow was actually an adaptation of French couturiere Madeleine Vionnet's latest design. No one had used the sexy bias cut in an entire gown before Vionnet, but it took Hollywood to turn the look into a classic"
"Edith Head's Hollywood" by Edith Head and Paddy Calistro - 1983
---
"Would you be shocked if I put on something more comfortable?"
Jean Harlow; Hell's Angel - 1930
---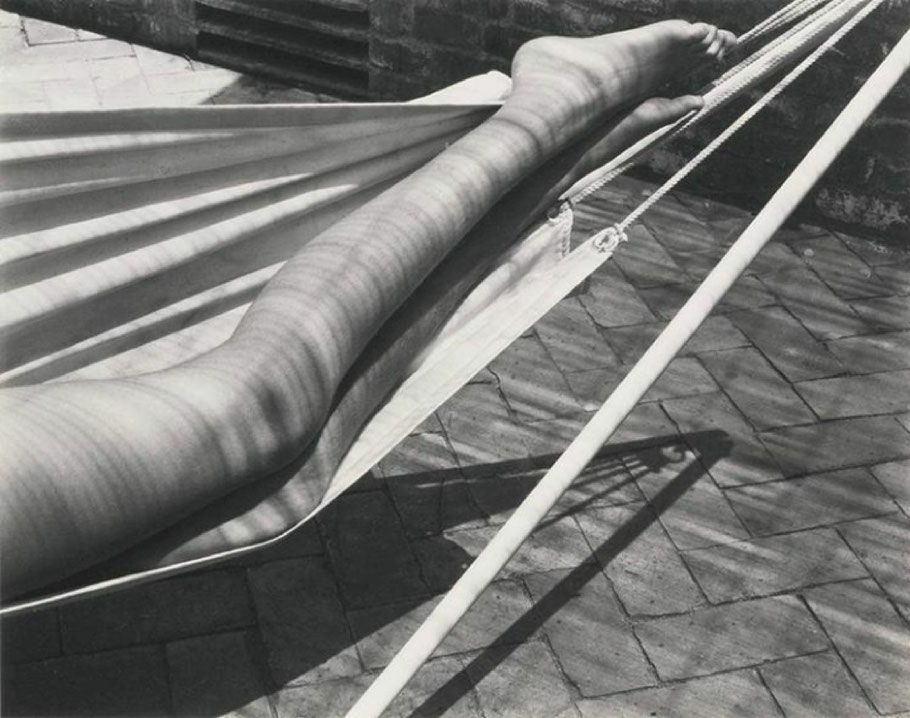 Charis Wilson in "Legs in Hammock, Laguna" - 1937 - Ph Edward Weston
---